In a team of 6, we had to create a campaign for ANIMA who is an animal rights organization.
We could chose between the subjects:
Milk
Chickens
Farmed Salmon
We chose to focus on farmed salmon since it's something we eat a lot in Denmark but don't really know/care that much about, and ANIMA really showed us some disturbing research that we wanted to work more with.
My role of the six
For my part I made some social media post suggestions and templates, but I also worked with the motion graphic video campaign. Where I created a template in After Effect for the team to use for their scenes.
I also created the salmon used in the video from a Copyright Free salmon from wiki commons to make sure that the salmon in the video had the same look, no matter who worked on what scenes.
Special features
On top is the salmon in its original state, and on the bottom you can see how I isolated the mouth and fin for animation.
The animation itself is made with the pin-tool and some rotation on the mouth.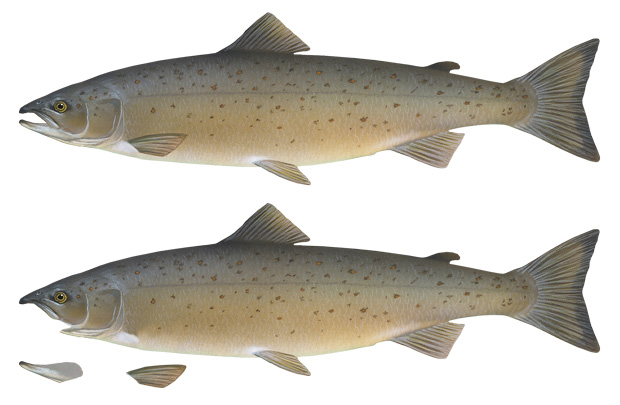 The campaign site
I didn't do much work on this site, design or code-wise since my focus where on SoMe and animation, other that give input on location for call-to-actions and that.
That don't mean that you can't see our final product, which is online here